GLYPH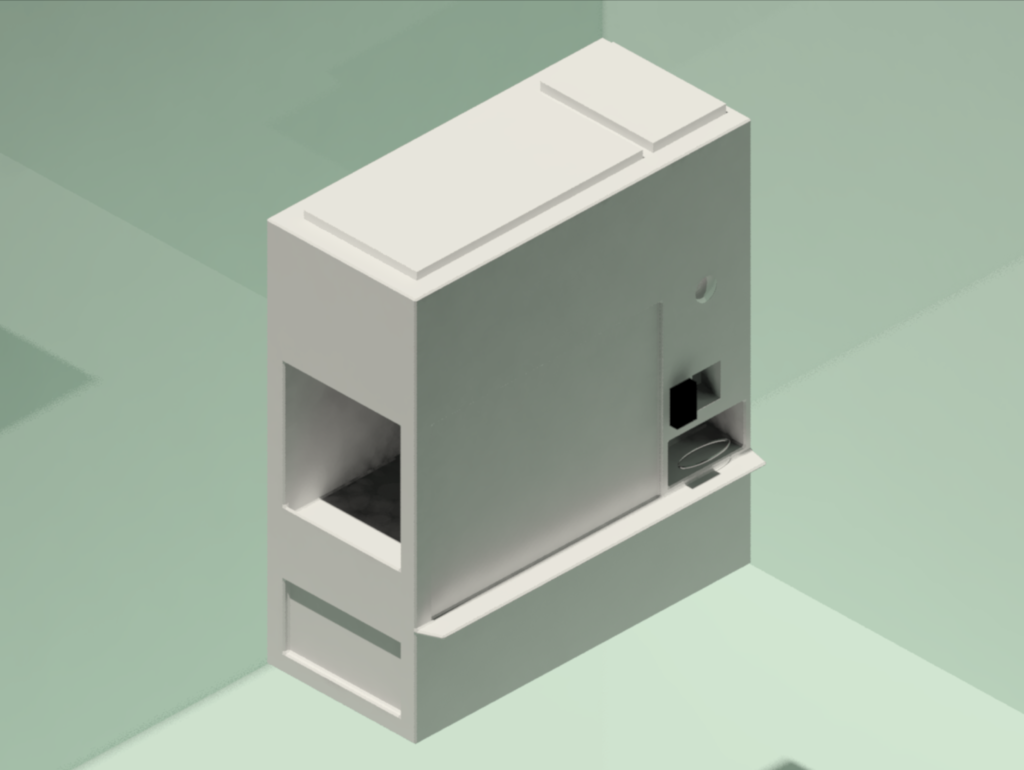 A CONCEPTUAL DESIGN FOR A VENDING MACHINE THAT 3D-PRINTS PRESCRIPTION MEDICINE
GOAL/
Being interested in technology and the far-reaching possibilities of emerging products, I decided to step away from website and app creation to design a physical product in a vending machine that would scan an online prescription order and print the medicine in the machine itself.
On top of this, the user would be able to select and order certain products that a normal pharmacy would have, ranging from Tylenol to lice shampoo.
UX DESIGN PROCESS /
DISCOVERY 
Initially, I researched if this technology currently exists. As of December 2015, the FDA has approved Spritam, a drug used to treat seizures in over 3 million children suffering from epilepsy in the United States. Because the drug is 3D printed with a technology called ZipDose, the drug itself is printed with porous material to allow the user to ingest the medicine more easily.
Along with the beneficial implications of being able to customize the dosage of medicine, I looked at the darker side of this technology in order to prevent abuse. For security purposes, I provided a surveillance camera that would actively search for users that may be taking advantage of the machine. On top of this, the actual process selection of the printed medicine would be highly guarded in that the user would need to have an electronic prescription filed by their doctor online using the national database.
The design of the machine was also meant to be an event in itself while being highly usable by all types of users. The touch screen would be low to the ground to allow access by wheelchair-bound individuals, and an tamperproof glass window would allow children and adults alike to view into the machine itself to see the prescription medicine being printed.
COMPETITIVE ANALYSIS
Existing vending machines were obviously an inspiration, but I also looked at unique vending machines in Japan that would distribute everything from clothing to sushi. I love the way the machines automated a process and simplified it down to a couple of button presses. While this eliminates exposure to human beings, which can be harmful depending on how you view it, these vending machines allow for privacy, real time updates, and product view.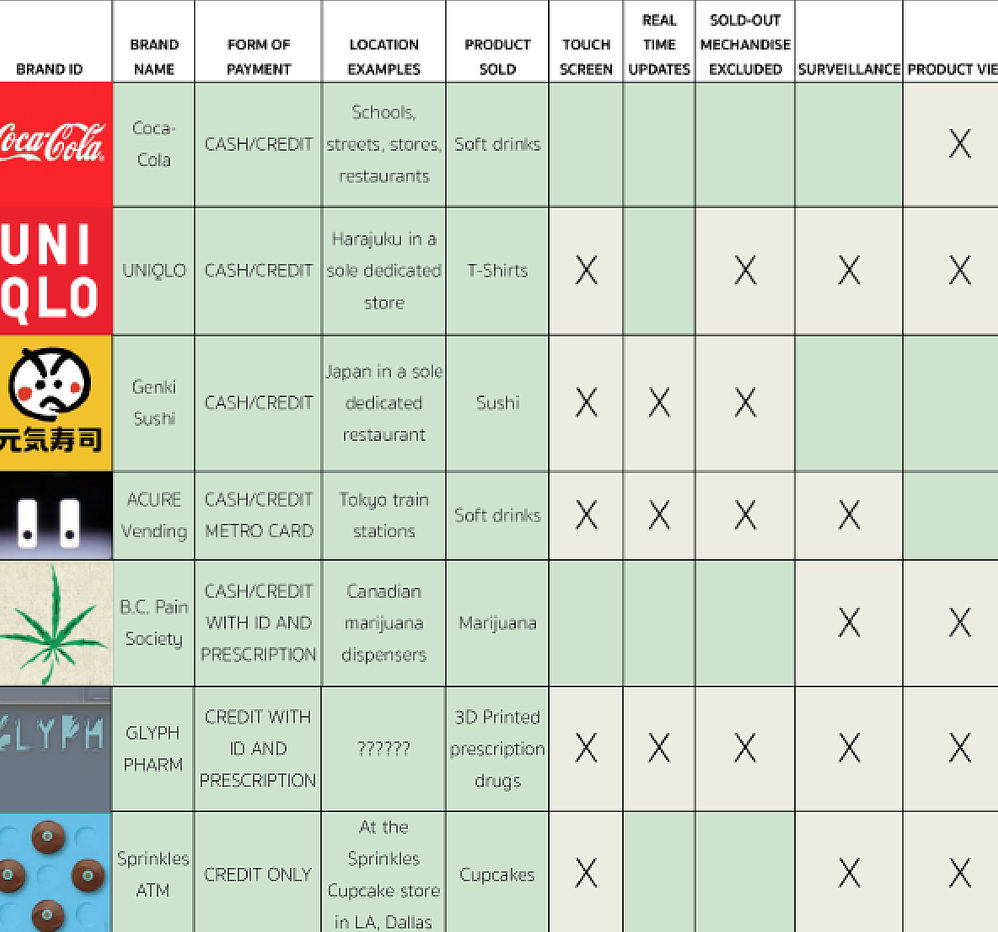 USER ANALYSIS
Using the existing database with Google Forms, I decided to make a quick survey to send out for people to fill out. I included serious questions as well as more imaginative ones to stick with the spirit of the project. I discovered that when you ask more open-ended questions you get more of a random train of thought from the users, which can be a good thing.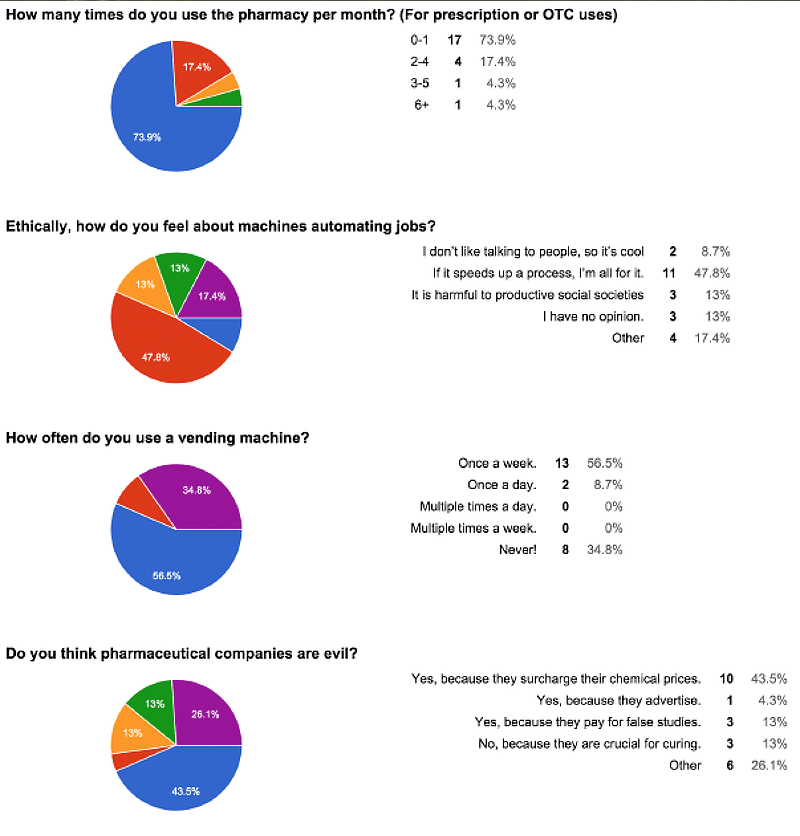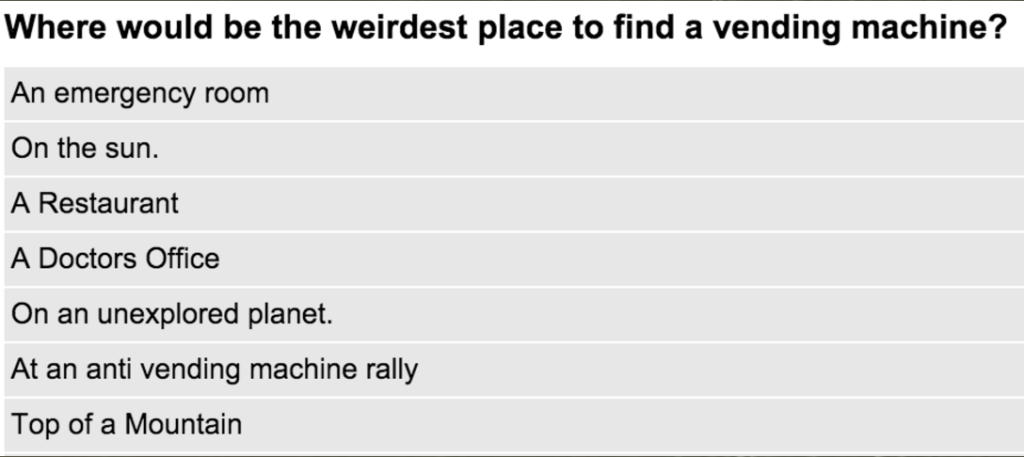 USER TESTING
After creating the first prototype in Maya and AXURE, I decided to test the prototype out on multiple people.
FINAL PROTOTYPE/
Taking in all of the advice given, I produced the final wireframe and prototype in AXURE.